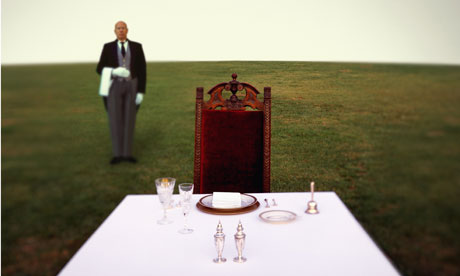 As I have noted on multiple occasions, I took the name for this micro-blog ("S J Refugee") as a sort of play on the fact that, following the birth of our son, we accepted a corporate relocation away from my adopted home in San Jose, California. Various factors, some economic, had led to our decision to move first across country, and then out of the US entirely for a sojourn in Paris, France. We had always planned to return to the Bay Area at some point, and the most likely timing was after our son had finished his education.
As the motto of my writing (the quote from the late John Lennon that life is what happens when you're making other plans) would have it, later has become sooner.
I've been living back in the San Francisco Bay area for a bit more than a month now, having accepted a job offer with a growing and dynamic company located about 20 km south of the city of San Francisco.
It's a tremendous and exciting opportunity, and one that was hard to pass up. Leaving Paris was a difficult decision; we've enjoyed the particular French lifestyle enormously. The food, the relatively relaxed approach to living. Not operating a motor vehicle for two years.
More on that later, of course.
But the hardest thing is that our son still has time left before his school is finished. He is enrolled in a school that follows the French calendar and curriculum, and that means many holidays during the year, but does not release its children until July. To try to keep the disruption in his young life to a minimum, he and his mom will remain in Paris until the school year ends.
So, the most difficult part of the transition is not saying "adieu" to the Bordeaux reds, or evening walks along the Seine, or pains au chocolats for breakfast.
For three and a half months, I am living as a nouveau célibataire.

It's of course tough - very tough - to return to a life of solo dinners, going to sleep in alone, and waking to an empty, one-bedroom apartment in Pressboard Estates. Made more difficult, of course, by the fact that, as California is nine hours behind central European time, each morning I am greeted by social media photos of the goings-on of wife and child in a glorious Parisian spring.
Recently, I was on a business trip down to Southern California. The first evening in L.A., I made a dinner reservation at Lawry's The Prime Rib in Beverly Hills. It's just about my favourite restaurant in the world, and surely, tops in this country. The perfect prime rib, a classic, Art Deco building packed with history (the two teams squaring off in the Rose Bowl in nearby Pasadena have shared dinner a couple of nights before for more than half a century in the infamous "Beef Bowl"), and a quite nice wine list. I was introduced to Lawry's by my wife shortly after we married, and I've been back many times.
I had never dined there alone before - dining alone is usually awkward, but an experience I've had many times during business travel. But it was really different. The service was, as always, outstanding. The prime rib of course, delicious. My hotel was a couple of blocks up La Cienaga Blvd, so I was able to enjoy several glasses of good, red wine plus a 20 year old tawny to top off the evening.
The elements of the meal were terrific. But again, it was not the same.
I suppose that this is the difference between eating and dining. Eating is what we do to take in the calories to live, whilst dining is a social experience.
I've had a few such experiences in the time since I've returned "home" to California. And would say that these weeks are in a sense providing me with a sort of valuable lessons. Being an ersatz bachelor is giving me a glimpse of what my life could have been like if my wife and I had not met. The sort of "It's a Wonderful Life" if you will.
I lived alone for 10 years following college, and at times reckoned I might remain single. Most of the time, I didn't think much of it, which I guess is human nature. People tend to be solipsistic, and we tend to accept the screenplay of our lives as more or less "normal." Without benefit of a comparator, this is not an irrational conclusion.
The song "Que Sera, Sera" says that the future is not ours to see, which is partially true. The future is going to come one way or the other, and thus all of us will see our ultimate destiny. This time gives me a quite frank appreciation for the road that was taken, unlike Robert Frost's paen to the one not chosen.
Paul Simon was wrong; I'm not a rock, and we are not meant to live as islands.
All things considered, I'm very happy to happy to be just where I am.