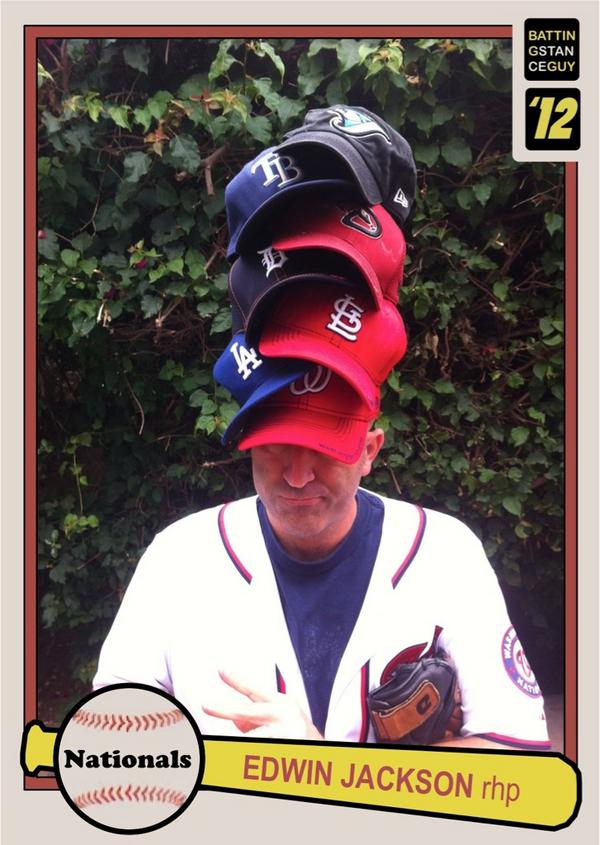 Don't Know if George Clooney is
"Attached to the Project" as Yet
ESPN is reporting that journeyman pitcher Edwin Jackson has signed to pitch for the Chicago Cubs in 2012, after agreeing to a four year, $52 million deal. The move means that Jackson will be pitching for his eighth team in 10 years (and ninth, if you count his fifteen minutes on the Toronto roster).

That's a lot of airline miles. Rick Nelson was less of a travelling man.
A couple of thoughts.
This generation may have found its own Mike Morgan, who played for a baker's dozen in his 20 year career, one of them being the Cubs
Will Jackson, with his four year deal, know what to do if he's not packing up and moving in November?
Edwin will be wearing a new uniform this spring for the fifth straight year. THAT is impressive. It's not as impressive as Dave Kingman playing for four teams in one season, or Joel Youngblood, playing for two teams on the same day, but not bad.
I'm in the wrong racket. In a single season, Jackson will make $13 million. "Mediocre" is one of many words to describe his performance to get that payday. Lifetime, the guy is 70-71, with a 4.40 ERA. Last year, pitching for a playoff team (Washington), he went 10-11. C'est la vie.
I feel better that the Blue Jays shelled out $25 million for R.A. Dickey, a mere $12.5 per season. Dickey won the Cy Young last year...